Who is this character who looks like so much to Dark Mousy from DNANGEL?

He is Fang from Maximum Ride. Maximum Ride (

The Angel Experiment

) series are books written by James Patterson.
The manga adaptation is by NaRae Lee as illustrator in 2009 and published by the american editorial Yen Press.

It has a film adaptation as-well. It was release in 2007.
And It will have a comic adaptation more "american" by the editorial MARVEL.
SUMMARY
Joining a scientific expedition gives Max and the flock a perfect opportunity to distance themselves from the heated debate over their future, but frostbite isn't the only danger in the Antarctic! A powerful figure in the underworld has promised the super-human kids to the highest bidder-and he has the robotic army to ensure the goods are delivered!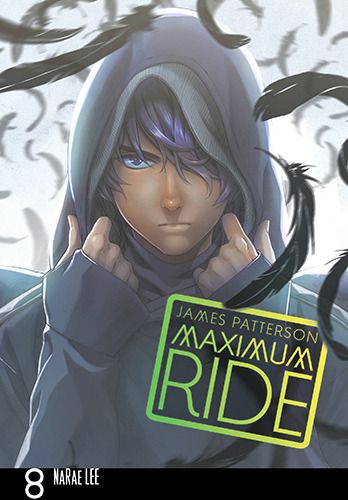 DESCRIPTION
Fang is one of the "bird kids" and a member of the Flock. Although his real age and the rest of the flock's is unknown, he, Iggy, and Max consider themselves to be fourteen or older. He is described as "a dark shadow come to life" and can become invisible or otherwise turn the color of his surroundings if standing still long enough. If he moves, he will become visible again. He has olive skin, black eyes and black hair.
source: yenpress; jamespatterson.com; goodreads.com; wikipedia